Our mission is to make shopping with us so easy every customer becomes a client for life, always knowing they will be well dressed for their career and lifestyle.
Regan Clothiers specializes in made to measure clothing. We are based in Hudson, NH but service Boston and all of MA, RI, CT and ME. Our custom made clothing has is hand tailored and stitched. We make sure you have a custom fit that is perfect as well as functional buttonholes and a distinctive style.
At Regan Clothiers we create clothing made to express your individuality and leave a lasting impression. Whether you are up and coming or a seasoned successful veteran, Regan Clothiers can suit your needs.
Jim Regan will come to your home or office for a personal visit. He will take your measurements, show you fabric samples and discuss which clothing will be the best fit for your needs and budget. Our personal touch will enable you to create a wardrobe of both custom made and ready made clothing.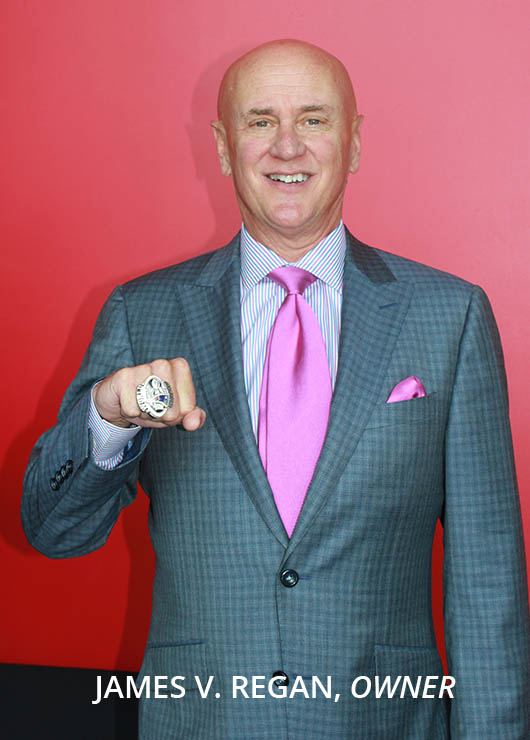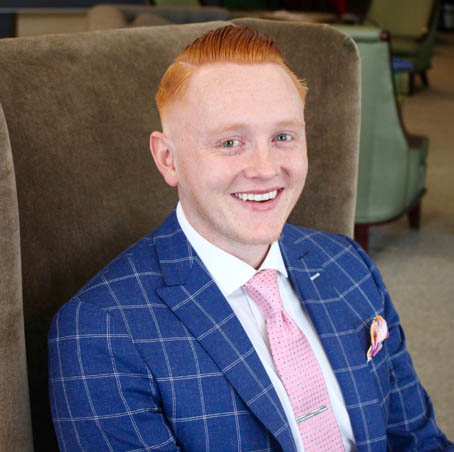 Liam Regan
Jim's older son Liam Regan joined the business in 2014. As a client liaison, Liam bridges the gap between classic and updated style. "The best part of this job is the glow of confidence that a client gets when they finally have clothes that fit them the way they want," he says.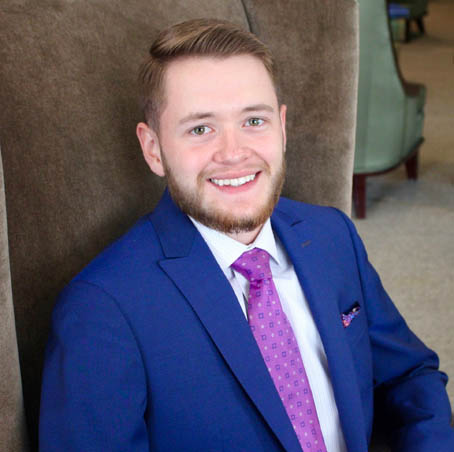 Jack Regan
Jack Regan is Jim's younger son and has recently joined the family business as one of the clothiers. He's excited for the opportunity to help clients with all of their wardrobe desires. With a great sense of modern style, Jack can also help you with a more traditional look. Whatever the occasion, he will do whatever it takes to get you looking and feeling like a million bucks!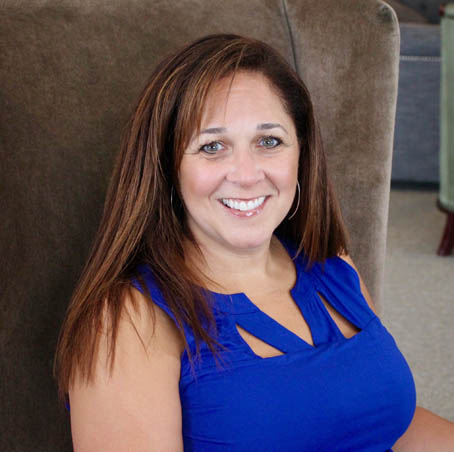 Susanne Weis
General Manager Susanne Weis is the heart of Regan Clothiers; what would we do without her? Sue takes care of appointments, designs clothing, handles the email marketing, and makes sure things are running smoothly. She has worked with Jim for more than a decade, and headed up the project to get the store up and running. Sue is excited to also now manage the wedding facet of the business, helping you have the best experience for your important day!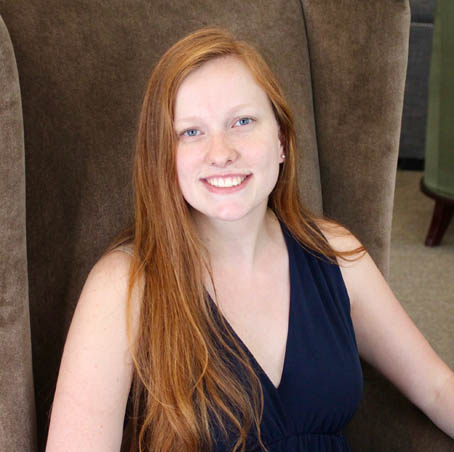 Morgan Leonard
Morgan Leonard is an office assistant and does our clothing prep. Our newest "family" member, we look forward to having her grow with us!
Christopher L Russo
Jim will make your experience comfortable, exciting and fun. He will come to YOU! He makes efficient use of your time but is flexible. You can take as much time or as little time as you want. We've spent more time talking about life than clothes – he does become your friend. You will not find someone who is more passionate or excited about what he does. And he wants to figure out WHAT YOU WANT not what he wants. He will not push anything on you that you don't want. There are probably thousands more items available than I have ever asked about and he does not push them. I would not and have not hesitated to refer my friends and colleagues to Jim. - Christopher L Russo Esquire, Managing Partner
Rich Sepe
I recently purchased my first suit from Regan Clothiers and I could not be happier with the results. Jim was fantastic, very consultative and asking many questions on my work, preferences on colors and styles, and offering tips that I found very informative (no wallet in back pocket!). He spent a considerable amount of time on "the fit" and measurements, and details such as button hole highlighting, lapels and other intricacies that frankly I never gave much thought too. Probably my favorite part of the process, and a true differentiator of a Regan-made suit – was selecting the liner. Wow, what a difference a personalized liner makes in a suit. The end product is utterly fantastic – it looks and feels awesome. And the best part, my Regan suit was not a budget-buster at all, very competitive with the department stores and frankly, a much better suit. - Rich Sepe, Director of Sales
Chris Yonker 1
I have been working with Jim for several years now. He has become my exclusive go-to for dress apparel. Not only does he have access to a robust selection, but he also has great intuition regarding what will work best for my frame, build, and personality. He is much more a fashion consultant than someone who merely provides access to custom tailored clothing. - Chris Yonker,  Executive Consultant/Coach
Justin Barnes
Jim makes it easy to look good.  He's an absolute expert in fine clothing and his process is as fun as it is professional.  Whether you have a closet full of suits or are new to custom tailoring like myself, highly recommend Jim and Regan Clothiers for your next wardrobe enhancement. - Justin Barnes, General Manager
Buy six custom shirts and receive the 7th shirt for FREE  (value up to $125.00!).
Refer a new customer who purchases a custom suit or sportcoat/pant combination and receive a FREE custom shirt.